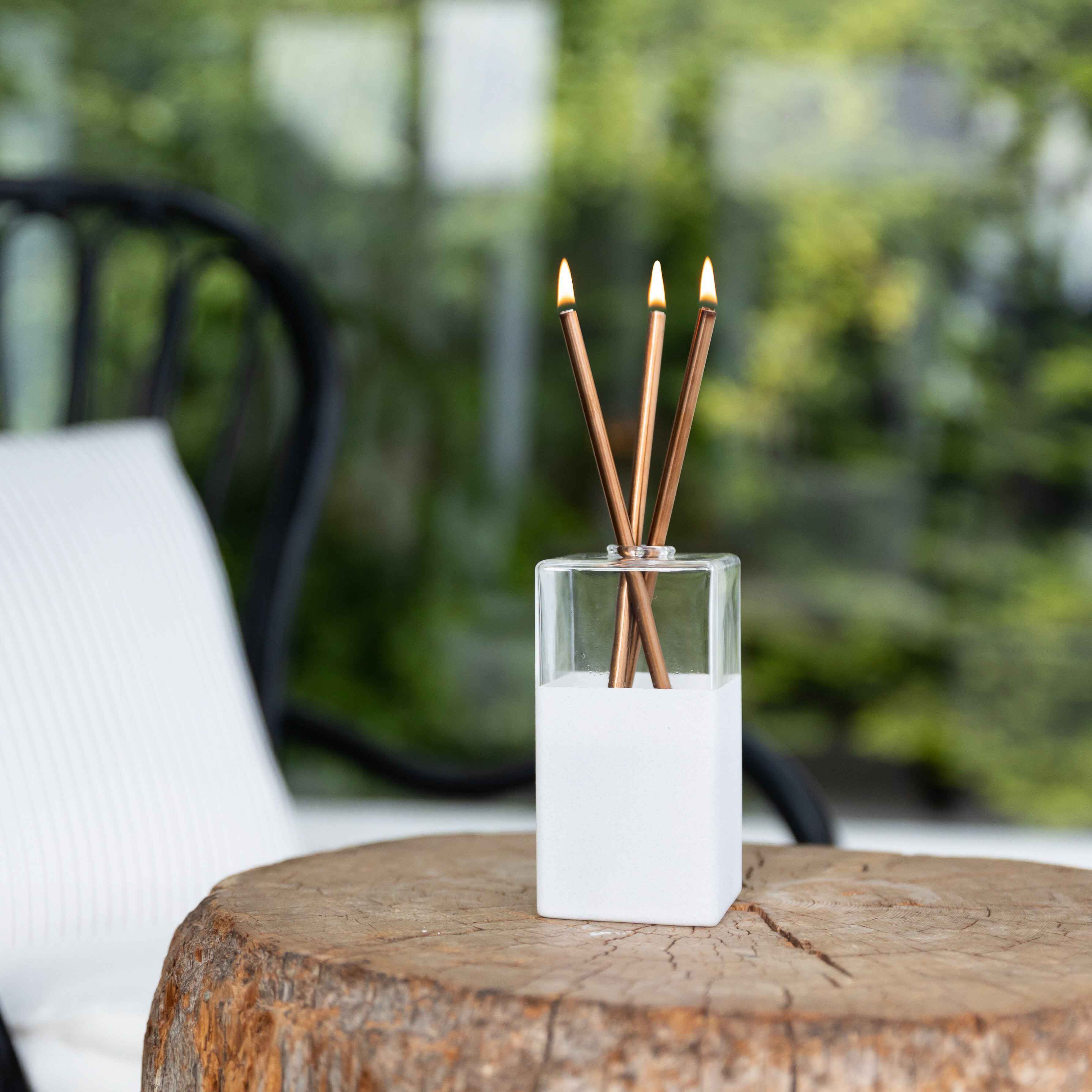 Our Story
Lighting Up Moments Forever
Welcome to Everlasting Candle, where we specialize in creating moments, ambiance, and unforgettable experiences.

We have always loved gathering friends and family together, and as hosts we were constantly enhancing the dining experience with candlelight but were unsatisfied with the short lifespan and messiness of wax candles, including the smoke and soot they produced. This inspired us to design and develop a reusable oil-burning candle made of steel, that will never melt.
It quickly became an instant hit with our guests and the positive feedback and interest from our friends gave us the momentum to launch Everlasting Candle Co.® and share our innovation with you.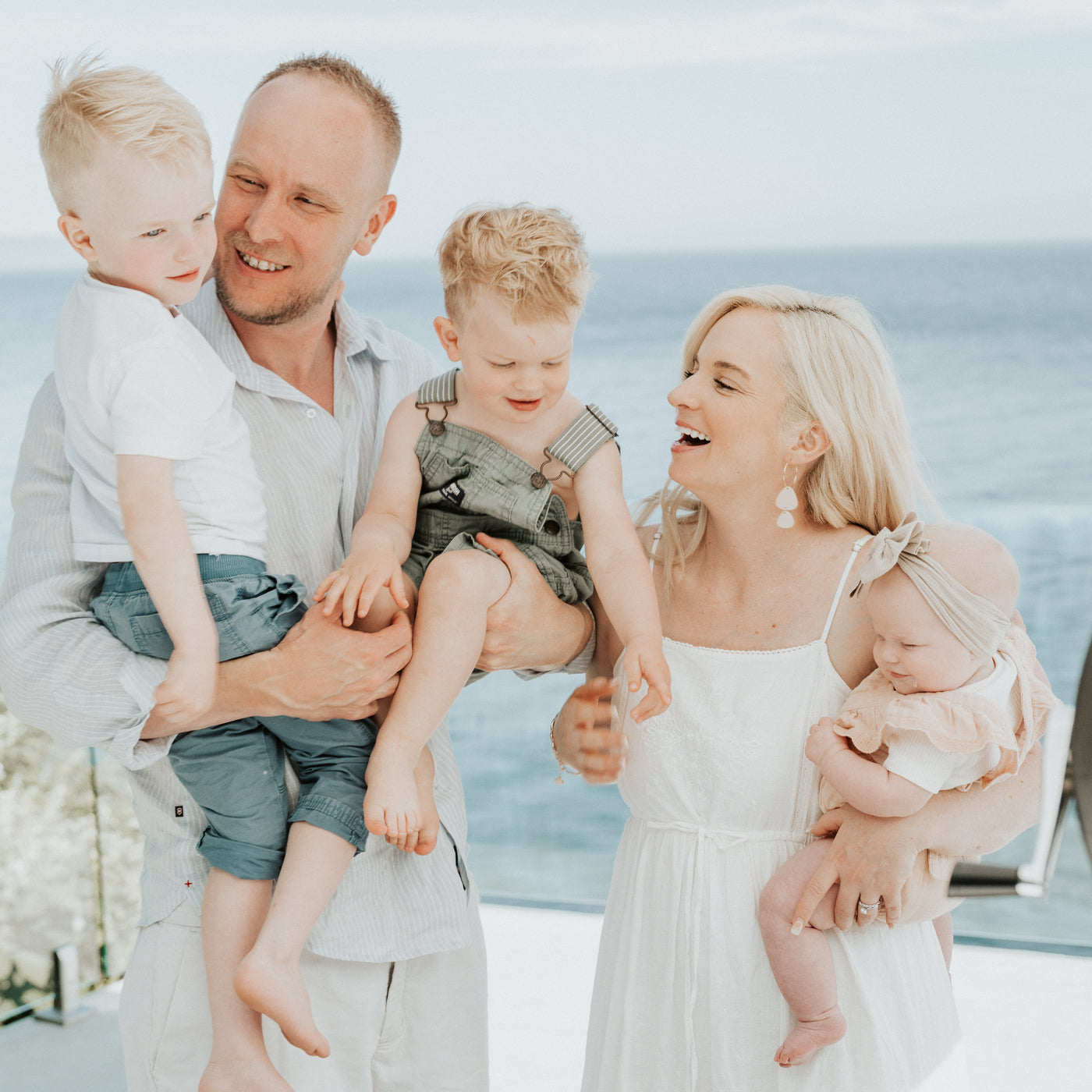 The Founders
FAMILY AT HEART
We are Tamara and Jesse, the visionaries behind Everlasting Candle. With my background in Public Health as a Doctor, Jesse's expertise in Marketing and a shared passion for firelight, we embarked on our journey to redefine the way we experience candles.

But we're not just business partners, we're loving parents to three beautiful children. The love and laughter of family inspires us daily and reminds us that the most precious moments are often the simplest ones spent with loved ones. It's this deep connection to family that drives us to create candles that enhance the ambiance of your home, creating an atmosphere where you can gather, share stories, and create lasting memories with your own loved ones.

Staying true to our roots, our signature vase, the Wylie, is named after our first-born son. But that's not all—our latest addition, the Jervis Collection, a homage to our beloved home country Australia, features a unique variation called Rocky, named after our second son. We're looking forward to introducing something equally special in honor of our baby girl in the near future.
Just as our family has been the heart of Everlasting Candle, we hope our candles become the heart of your home, creating moments that last a lifetime.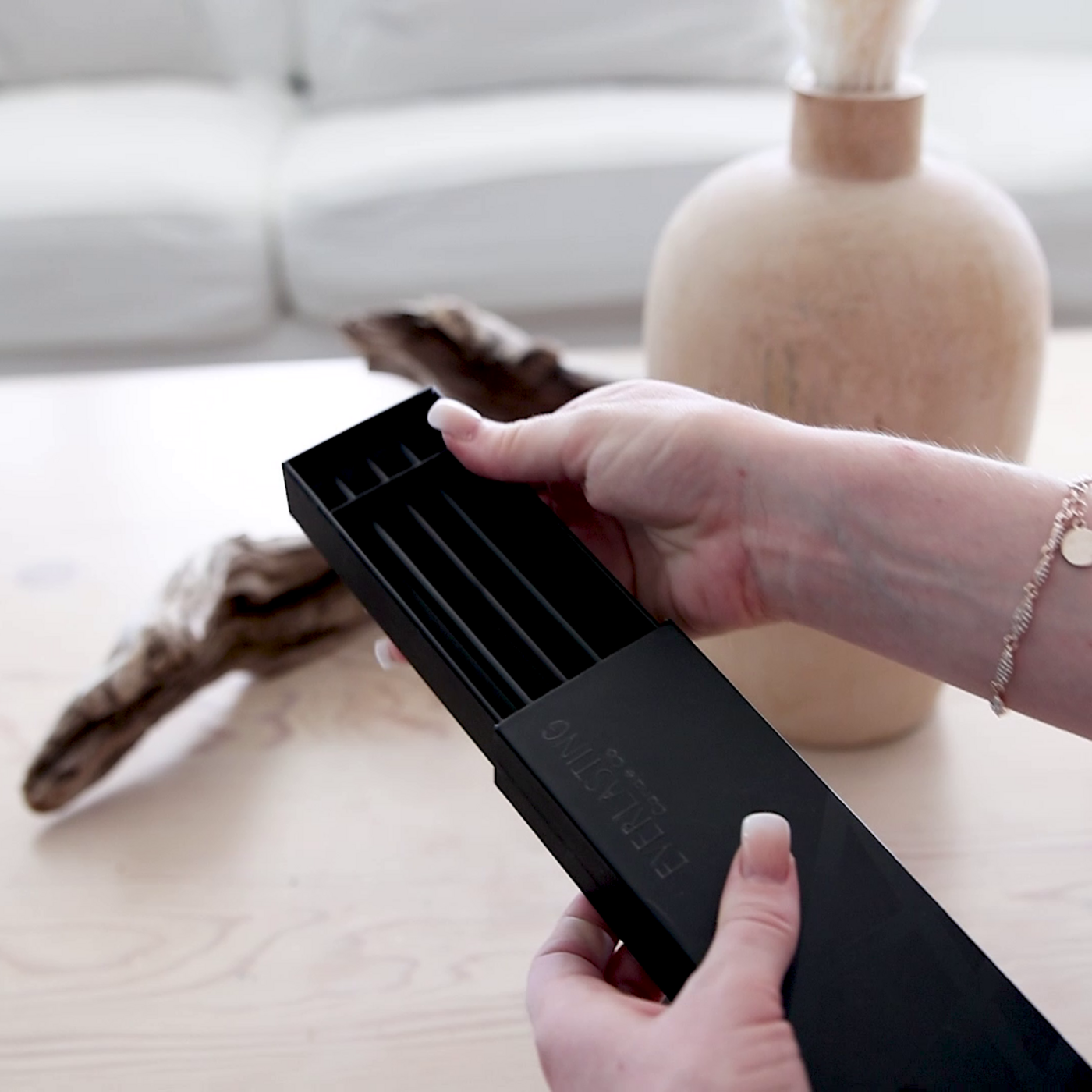 Our Commitment to Social Responsibility
Making An Impact Together
At Everlasting Candle, our commitment to making a positive impact goes beyond crafting beautiful and sustainable candles.
Our candles are all handmade in Vancouver, Canada through our proud partnership with the Disability Association of Canada. Through this partnership, we are working together to empower individuals with disabilities by providing fair and equal employment opportunities.
Every purchase you make not only brings light into your life but also contributes to our mission of creating a brighter, more inclusive future for all.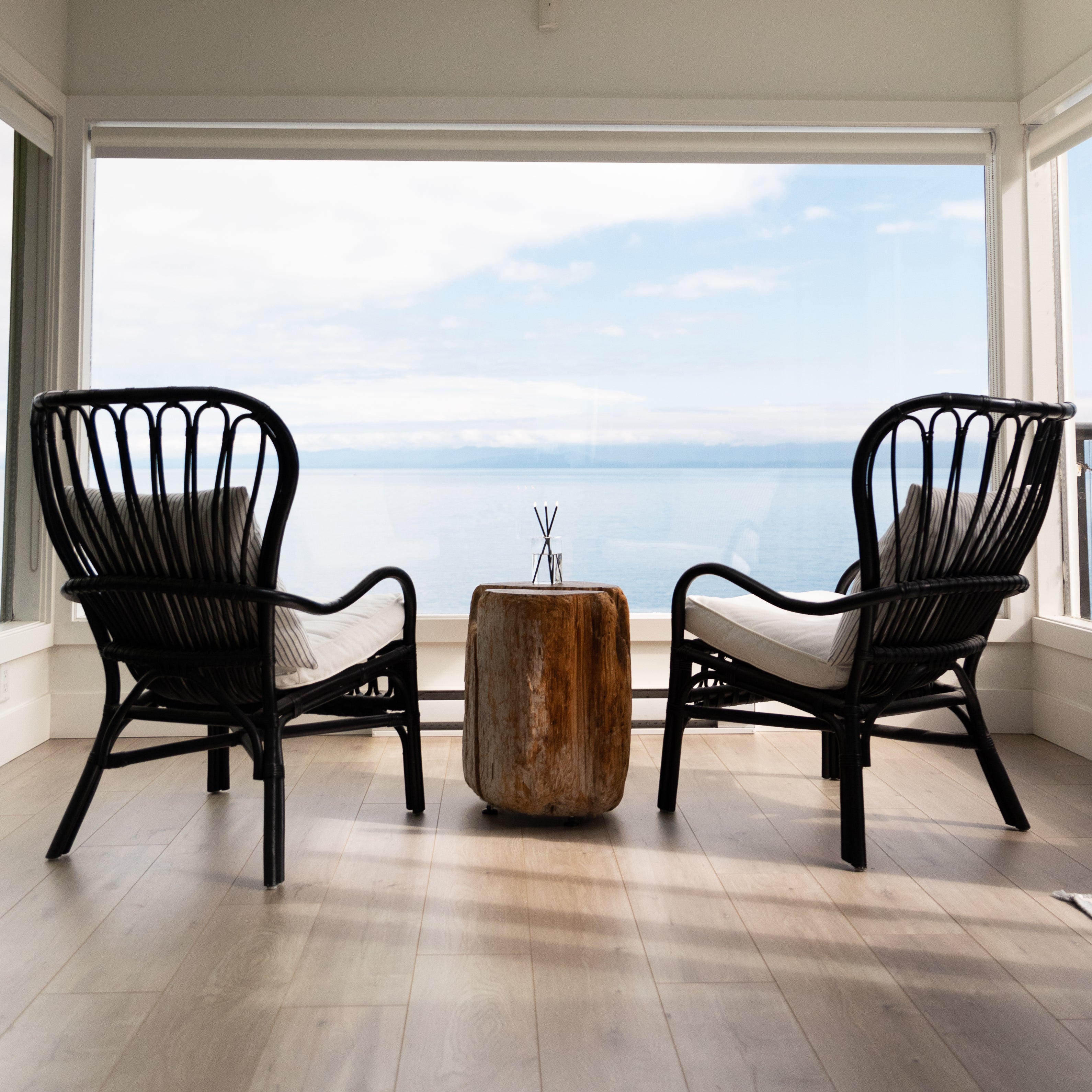 Future Vision
Lighting Up Tomorrow
From our humble beginnings in a small garage to becoming a nationally recognized brand, Everlasting Candle Co.® has come a long way. We've tirelessly worked to perfect our patent-pending technology, ensuring that our candles burn beautifully, never diminish, and truly live up to their name.

We invite you to explore our collection, discover the perfect candle for your next special moment, and become a part of the Everlasting Candle community. Share your stories, tag us on social media, and let us know how our candles have brightened your life.

Thank you for joining us on this journey - we hope you enjoy your candles as much as we did creating them.